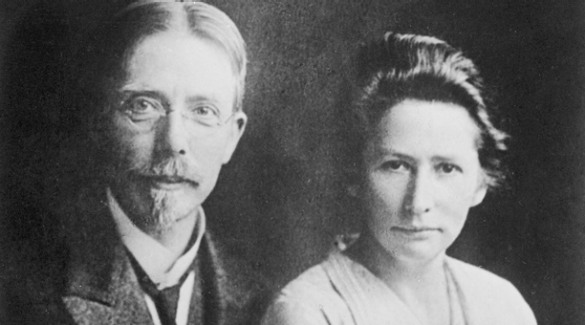 August and Marie Krogh
(1874-1949) (1874-1943)

The story of Nordisk Insulinlaboratorium began on an autumn day in 1922, when August and Marie Krogh arrived in the United States by sea. August Krogh was a professor at the University of Copenhagen and had received the Nobel Prize in physiology in 1920. The couple had been invited to the US by researchers at Yale University, who had asked August Krogh to lecture throughout the country on his medical research.
On their tour of the US, the couple heard daily reports of people with diabetes being treated with insulin – a hormone discovered in 1921 by two Canadian researchers, Banting and Best. Marie Krogh was particularly interested in the treatment. Herself a doctor, she had in 1914 also become the fourth Danish woman to earn a doctorate in medicine. She was a researcher with her own medical practice and had several patients with type 1 diabetes. Marie Krogh herself had type 2 diabetes. It was Marie, who suggested that her husband contact the University of Toronto where the first life-saving insulin extract had been produced.
Permission to manufacture insulin

During their stay in the US, August Krogh wrote to Professor Macleod, head of the institute in Toronto where the first insulin extract had been produced.
The letter was well received, and after a meeting in Toronto, the couple returned to Copenhagen in
December 1922 with permission to manufacture and sell the vital insulin in Scandinavia. August Krogh founded the company Nordisk Insulinlaboratorium in partnership with the Danish medical doctor Hans Christian Hagedorn, and with financial assistance
provided by the Danish pharmacist August Kongsted.
Hans Christian Hagedorn
(1888-1971)

Marie Krogh wrote in a letter from the US to her colleague in Copenhagen, Dr Hans Christian Hagedorn who together with the pharmacist Norman Jensen had developed a very precise method of measuring blood sugar: "Since I believe that you… will be interested in this preparation, I have persuaded my husband to write Dr Macleod in Toronto and ask him if it would be possible to obtain its method of manufacture, making it possible for you to perform experiments with it in Denmark." Hagedorn liked the idea.

The first insulin

The day after the Krogh couple's return to Copenhagen, Krogh and Hagedorn decided that some intensive research was required. The first experiments took place at Hagedorn's house and at Krogh's institute, the Laboratory of Zoophysiology, and shortly afterwards – on 21 December 1922 – the two men succeeded in extracting a small quantity of insulin from a bovine pancreas. Krogh and Hagedorn were thrilled. In the spring of 1923, the first patients were treated with insulin manufactured by Krogh and Hagedorn.
Hagedorn stopped practising medicine to become the head of the laboratory, which was given the name Nordisk Insulinlaboratorium. At the same time, they began marketing the first Scandinavian insulin product. The company Nordisk Insulinlaboratorium was thus a reality, and 1923 is today considered the year in which Novo Nordisk was established.

An honorary doctorate
Over the following decades, Hagedorn was continually at the forefront of diabetes innovation. In 1932 he and August Krogh established the prestigious Steno Memorial Hospital, a research and treatment centre for people with diabetes. In 1936 he and Norman Jensen discovered protamine, a substance that could prolong the effect of insulin; the discovery was hailed as a sensation.
Protamine was later added to an insulin which carries Hagedorn's name: Neutral Protamine Hagedorn, or NPH insulin, developed at Nordisk Insulinlaboratorium in 1946. And in 1978, a research facility at Steno Memorial Hospital was also named after him: The Hagedorn Research Laboratory.
To mark the 50th anniversary of the discovery of insulin, Hagedorn was among the scientists who were to receive honorary doctorates from the University of Toronto, where insulin was discovered in 1921. Hagedorn died in 1971 - before he could accept the honour.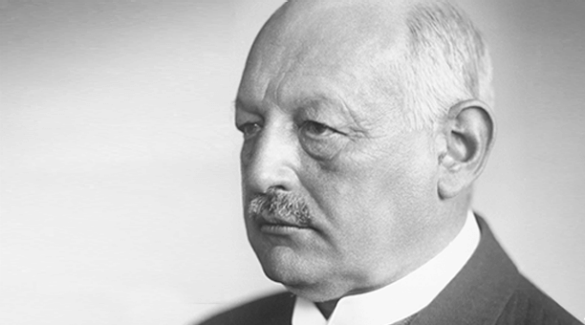 August Kongsted
(1870-1939)


The pharmacist August Kongsted, owner of the pharmaceutical company Løvens kemiske Fabrik
(Leo Pharmaceutical Products), provided the financial backing that made it possible to establish Nordisk Insulinlaboratorium in 1923.
He was approached in December, 1922 by August Krogh and Hans Christian Hagedorn, who needed money to perform insulin research. Kongsted offered to pay for the research and help them start production. In return, he asked that their first insulin product be named Leo – the Latin word for lion.
Experiments began, and in the spring of 1923, Krogh and Hagedorn were able to market Insulin Leo, the first insulin product in Scandinavia. The company was organised as an independent institution in 1924, at which time Kongsted joined Hagedorn and Krogh as part of the management.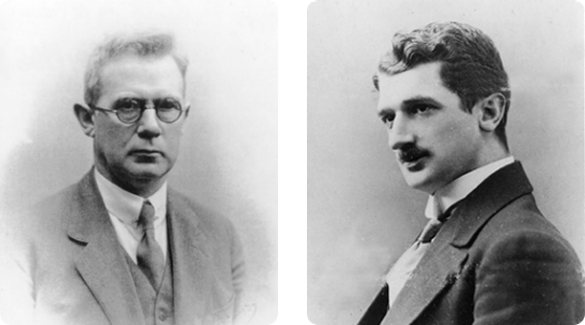 Harald and Thorvald Pedersen
(1878 - 1966)(1887 – 1961)

When Krogh and Hagedorn began to manufacture insulin at Nordisk in 1923, they agreed that Harald Pedersen was the right man to build the machines they needed for insulin production. Harald Pedersen, who originally was a smith and later became a machinist, was an unusually talented inventor. He had, after an accident at work in which he lost an eye, worked for Krogh for a number of years as manager of the mechanical workshop at the Zoophysiology Laboratory. Harald's brother, Thorvald Pedersen, was a pharmacist who had been working at the Danish company Dansk Soyakagefabrik when he was hired by Nordisk in the autumn of 1923 to analyse the chemical processes involved in insulin production.
The two brothers' work for Nordisk did not last very long, however. Thorvald Pedersen did not get on with Hagedorn, and in April 1924 things came to a head and Hagedorn fired him. Out of loyalty to his brother, Harald Pedersen decided to hand in his notice to Krogh, even though he enjoyed working for him.

The brothers set up on their own The two brothers decided to try to manufacture insulin themselves. The brothers made a good team, and in the spring of 1924 they succeeded in producing a stable liquid insulin product which they called Insulin Novo. At the same time, Harald Pedersen designed a special syringe – the Novo Syringe – that ensured that patients could comfortably inject themselves with correctly dosed insulin. The brothers were ready to place their products on the market, but doubted whether they could cope with the marketing themselves. Therefore they contacted Nordisk to offer some form of cooperation. Krogh and Hagedorn turned the offer down, however, and the brothers decided to do it alone.

The brothers named their firm Novo Terapeutisk Laboratorium, and on 16 February 1925 they sent a letter of introduction to Danish pharmacists, informing them that Insulin Novo and the Novo Syringe were now on sale. That date is regarded as the date on which Novo was founded.